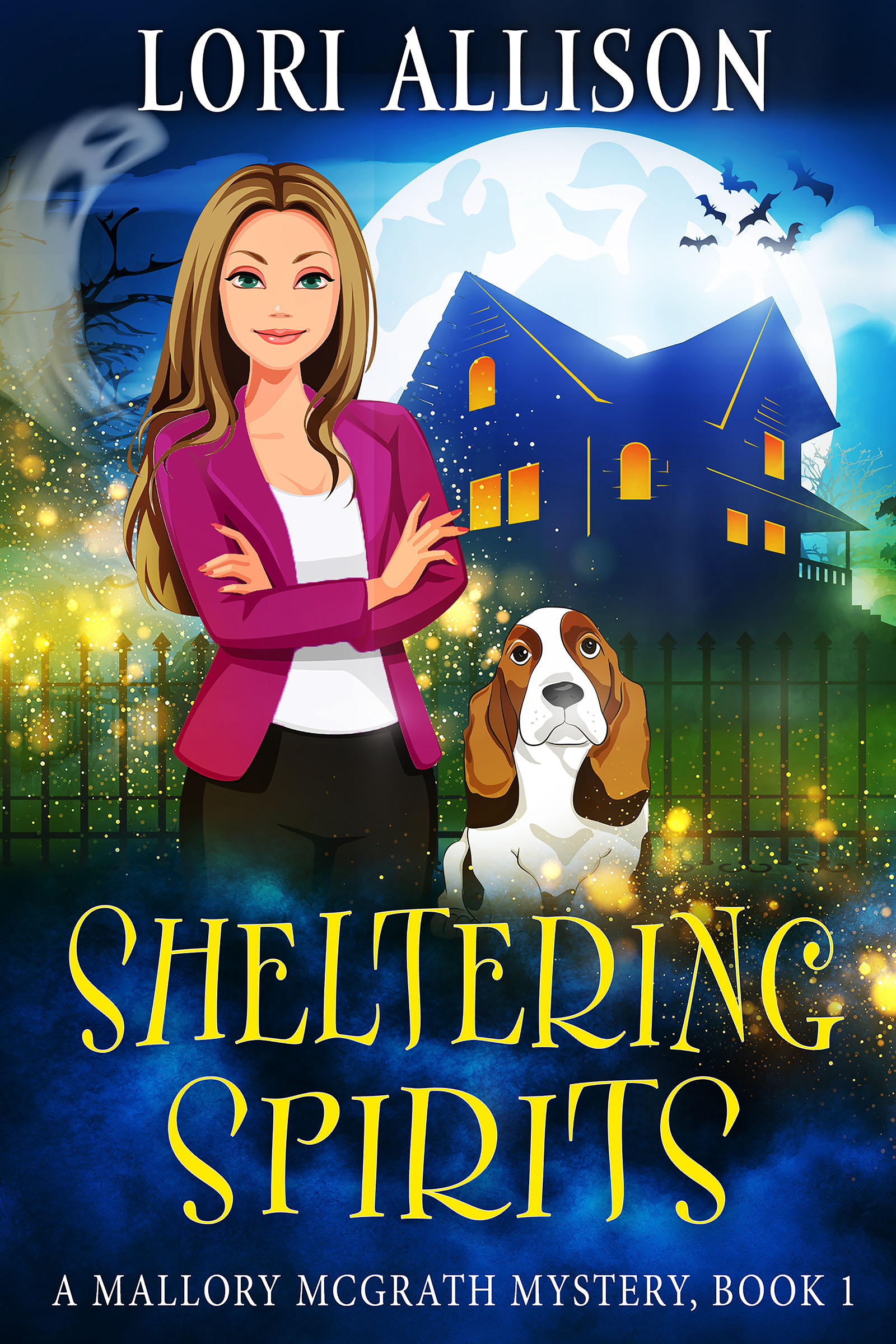 By Lori Allison
Sheltering Spirits
Cozy Mystery
Orphaned at a young age, all Mallory McGrath wants is a place to call home, the companionship of friends who have become her family and to keep her Basset Hound, Elmer, from wrecking everything she owns.
A simple life.
And things are going her way until a sudden encounter with the bumper of a car driven by the intriguing new coroner in town leaves her with a head injury that unlocks a strange new talent.
Now Mallory is dealing with ghostly roommates, a dead body on her property and finding herself under suspicion of murdering the town's matriarch. Not to mention the angry poltergeist trashing her attic!
To save all she holds dear, Mallory must catch a killer who has her in his sights … and to make sure her supply of peanut butter doesn't run out.
Kindle Top 100 Author
Lori Allison
I love books! I love reading them, I love writing them, I love shopping for them, looking at them, thinking about them – I love books! I think I was born with this obsession. My mother says that the only reason I wanted to start school at age 5 was so I could learn to read, and that I was pretty ticked off when the teacher expected me to learn other things like how to count and how to add and subtract.
It is an exciting time in my life, now that my children are grown and I have retired from my previous job of running the construction company my husband and I owned. I am spending my days crafting stories in my head and writing them down, which still leaves plenty of time to curl up and read books written by my favorite authors!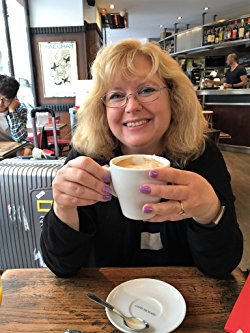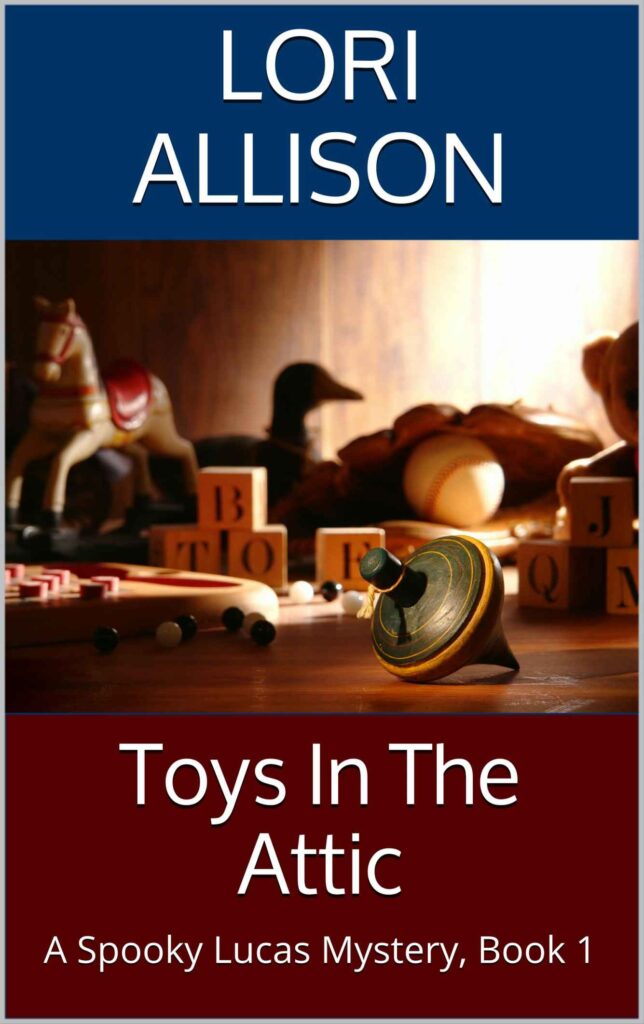 Toys in the Attic
Summer has arrived in Lucas, Texas. Drew Stone and his friends are looking forward to lazy days of swimming, bike riding and video games. But an unexpected stay at his grandfather's farm and a surprising encounter with a long-dead relative set Drew on a different path. With help from his friends and some of Lucas's quirky citizens, Drew will have to uncover secrets the town has kept buried for more than 50 years.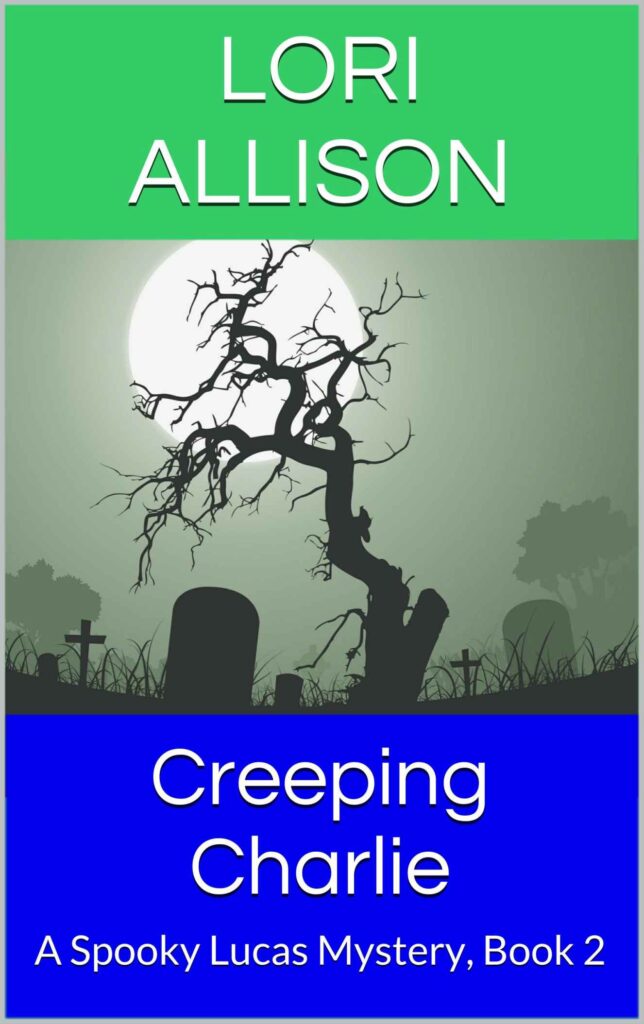 Creeping Charlie
In the town of Lucas, Texas, a legend has been passed down for generations of an evil spirit named Creeping Charlie who takes the unwary and hides them away forever...
As Lucas prepares for its annual Halloween festivities, Mike Corcorran and some of his friends discover that there may be more truth to the legend than anyone knew. After an encounter with the spirit in the cemetery late one night, Mike is determined to find out all he can about the man who was the subject of the legend. But, in the end, it may be Mike himself who is taken away forever.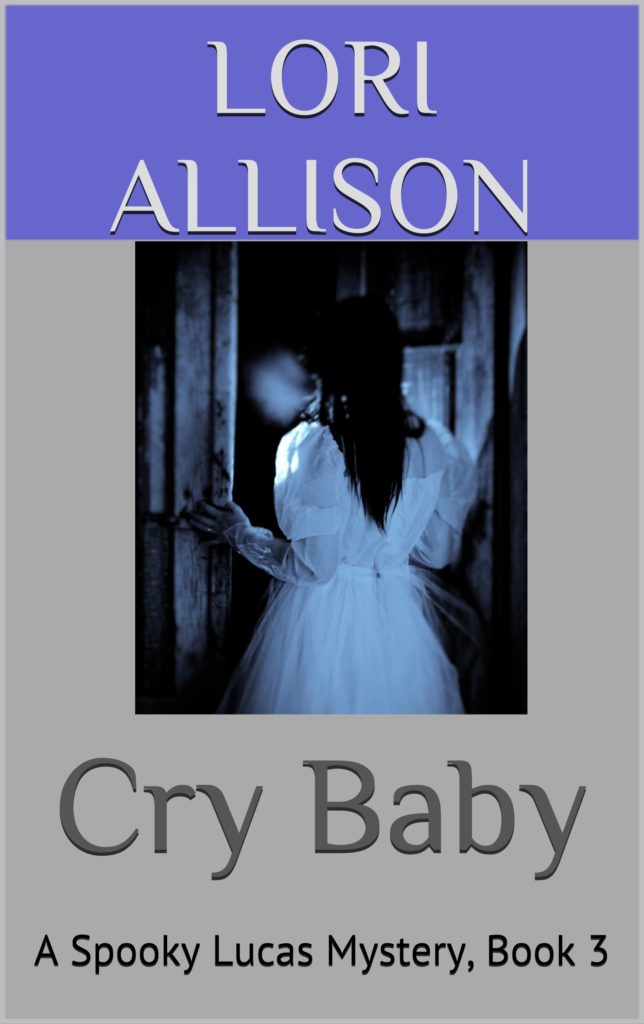 Cry Baby
Holidays are for celebrating with family and friends. Shelly Codling is looking forward to spending a carefree Christmas enjoying time with her sisters and mixing old traditions with new.
But a home remodeling project awakens the spirit of a girl whose soul has been trapped in Shelly's house for over a century. Shelly will have to unlock secrets long hidden to free the girl's spirit and protect her family from the danger they have unleashed.
I love Lori's easy style of character creation and storytelling –

Available Winter 2020
Here & After
Fiction
Randy Carter is having a really bad week. His girlfriend has dumped him, he's in trouble at home, grounded from friends and his beloved phone, and he's assigned extra chores. Then, to top it all off, a freak accident causes him to part ways with his body!
Now that he's a ghost, he has new problems to deal with. While his body lies precariously close to death, a new guy is making moves on his girl, the spirit of a stubborn toddler has attached herself to him and a menacing entity is threatening to keep him from reuniting with his loved ones forever.
Randy must join forces with an unlikely ally to stay one step ahead of his enemy while juggling a gravely important choice – does he really want to come back?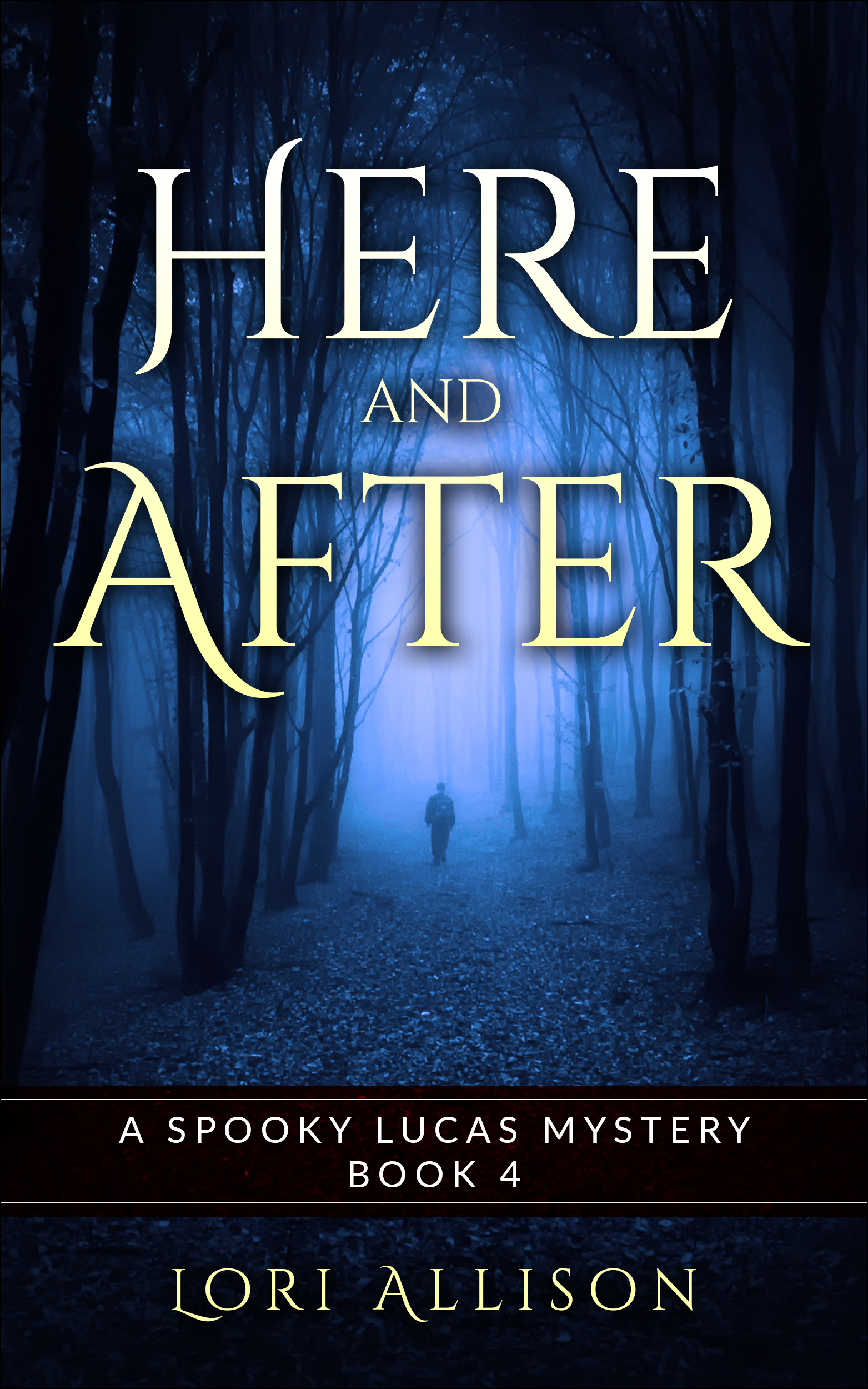 My Writing Blog
Follow Along
Last month, on Friday, July 19thto be exact, our whole family travelled from New Mexico to Portland, Oregon for a very special occasion. Our daughter, Jennifer, was getting married! The night before, we organized, packed and hit the hay early, hoping for a good...